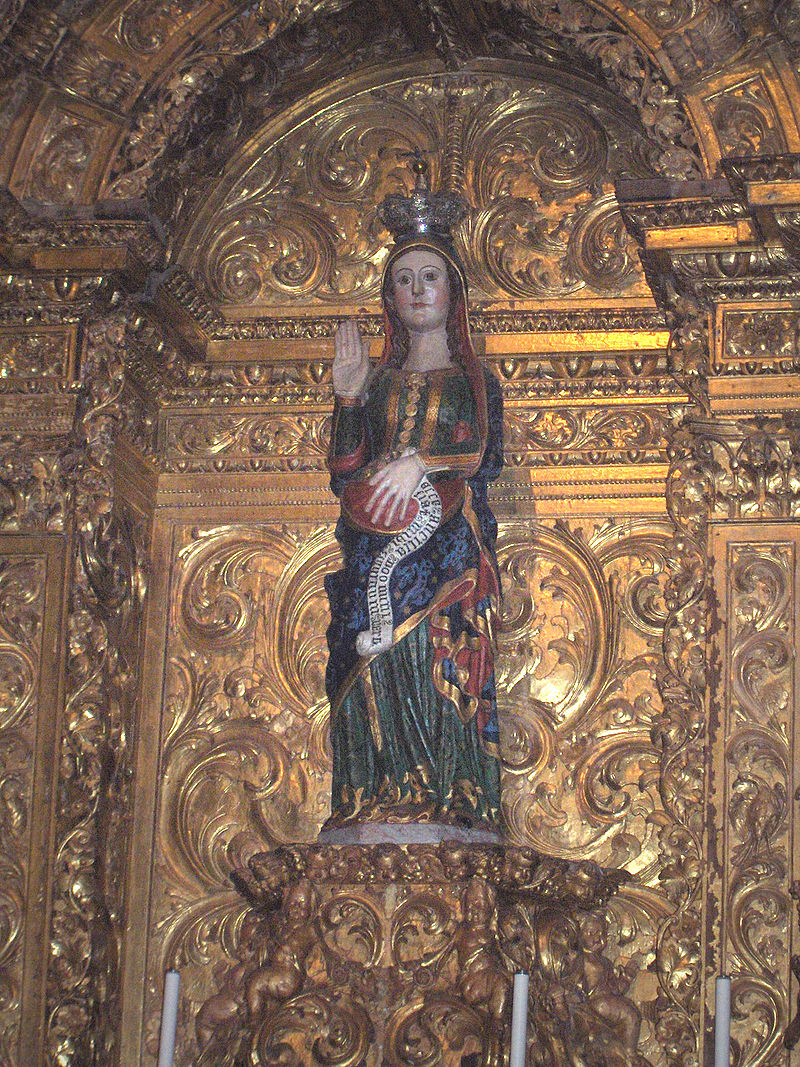 Our Lady of the Bush, Portugal (1118)
This image was seen in the middle of a burning bush, by a shepherd; Vasquez Perdigon, Bishop of Evora, caused to be built in this place, in the year 1403, a church and monastery, which was given to the monks of Saint Jerome.
The shrine of Our Lady at Evora, like so many others of the peninsula, concerns the statues hidden away at the time of the Moorish invasion.
During the years of the reconquest, a shepherd was pasturing his flocks on the site of a camp where Christians had stayed for a time in the earlier wars. He heard a sweet voice calling him and was attracted to a burning bush where amid the flames he saw a statue of Our Lady.
Our Lady of the Bush gave him two messages, one for himself and one for the bishop. The shepherd took the image down into the town to tell the Bishop. Then he returned to the field and set up for himself a small hermitage. He sold everything he had and built a tiny shrine for the statue there, and began public prayers to Mary as she had told him to do.
So many people joined in the devotions at the simple chapel that it soon became necessary to build a larger chapel. Several miracles added to the impetus of the pilgrimages and the Bishop had a large church and monastery built at the spot. The monks of Saint Jerome were called in to tend the shrine.
In 1458 King Alfonso V of Aragon, crusading against the Moors in what would be the last year of his life, made a promise to Our Lady to enrich the shrine if he were victorious. He won the battle, and in gratitude did much to enrich and popularize the shrine of Our Lady of the Bush. It is also interesting to note that he was a staunch supporter of the invincible Skanderbeg, providing him with men and materials as he saved Christendom fighting against the European invasions of the Turks.